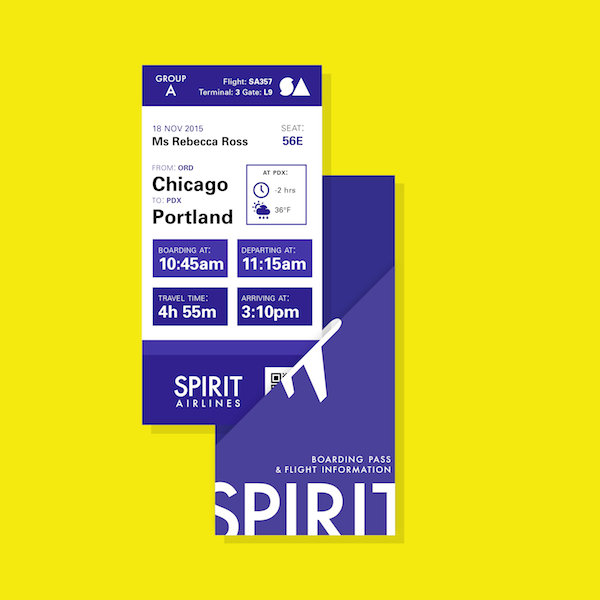 The main inspiration for a Spirit Airlines brand refresh arose out of the desire to create a clean & more efficient user experience where passengers would have an easier time obtaining important flight & booking information. The geometric & color-blocked look was designed to create visual excitement as well of a sense of spontaneous adventure to young fliers who are just starting to travel independently or with friends & young families.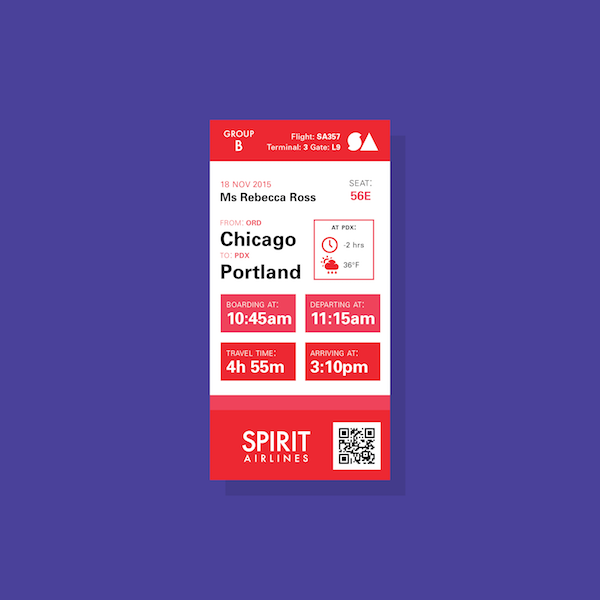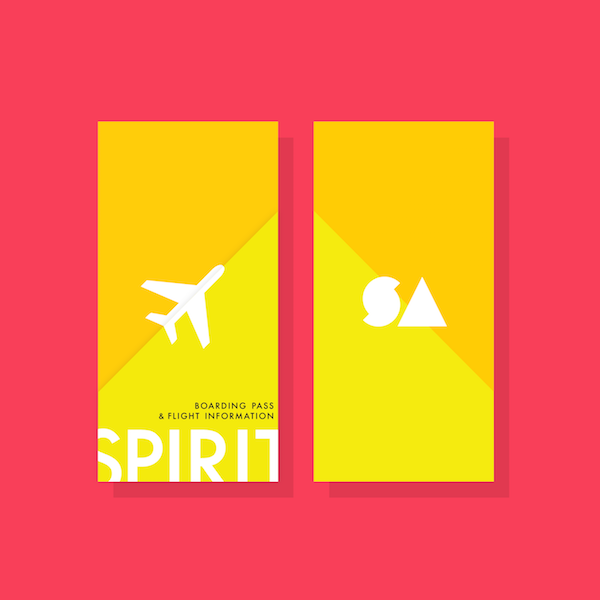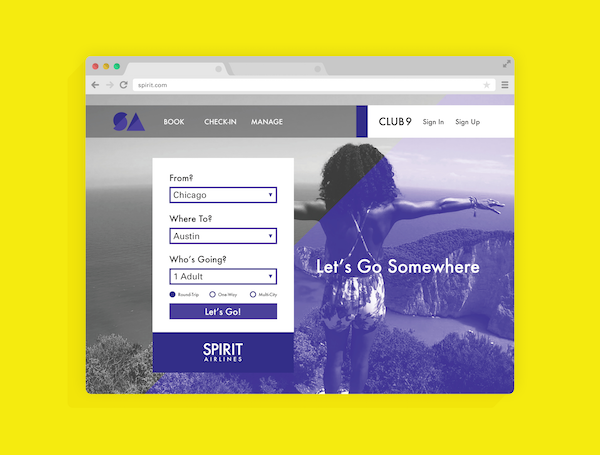 Spirit.com – Newly designed with the idea of reducing advertising noise & distraction. The new design conveys the most important functions of an airline site for consumers: Getting a flight, checking in to the flight, checking status & details, or managing frequent flier membership ("Club 9").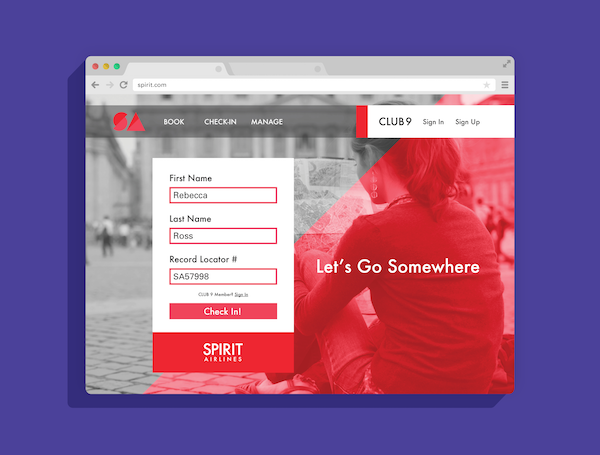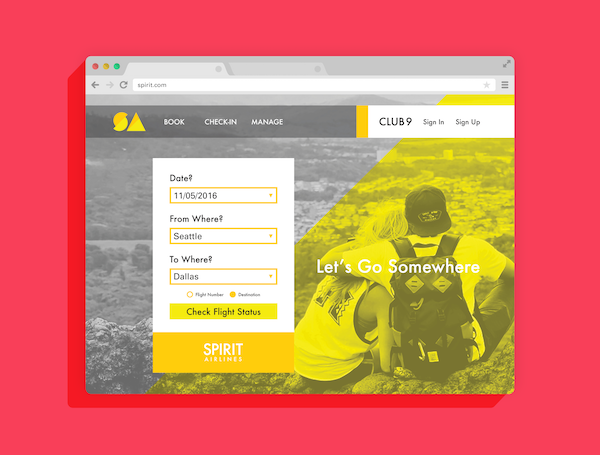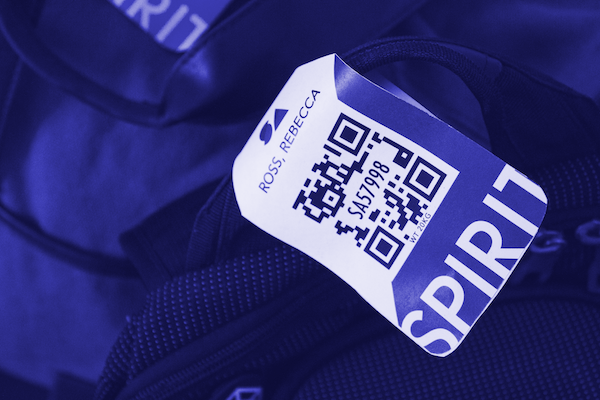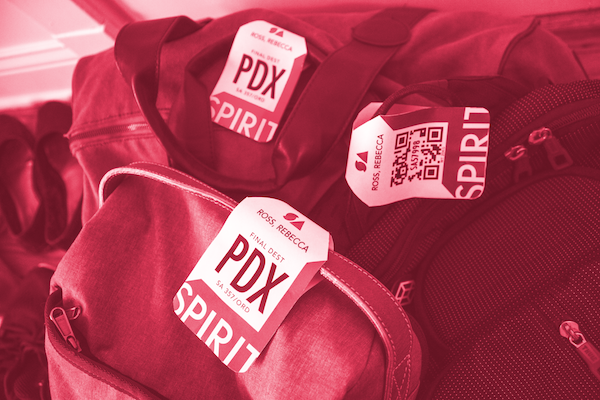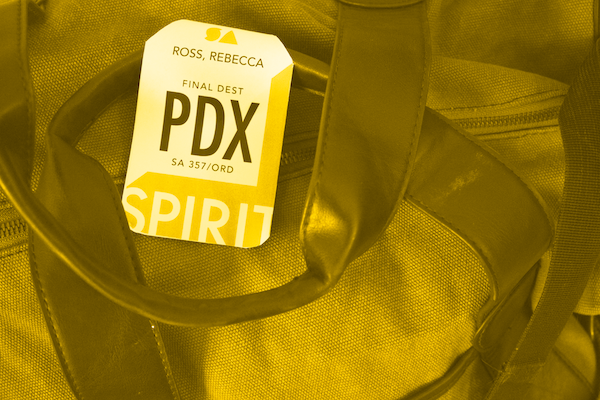 Designed to complement the boarding passes, these baggage tags combine a sense of the old & new, but also clearly lay out the information needed by the passenger, the airline, & airport staff.