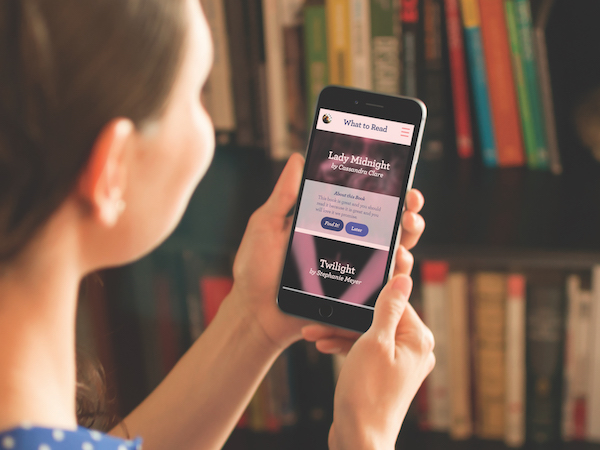 Bookerly– Find Your Next Read! Meet the app that will help the avid book reader find their next favorite book! Through an endless "quiz" device, Bookerly uses preference data to curate the perfect book suggestions. Bookerly also has a social function, where users can earn rewards & see what other users are enjoying.

When the reader finds the perfect book to read, they can use this app to find it! Through an opt-in program, bookseller sites, brick & mortar stores, & even public libraries can be featured on Bookerly's Find-It feature, helping bring more customers & traffic to the local reading scene.

Check out the prototype on Invision.

App main screens shown below with selected press states.